Real Nappy Suppliers
We have approved the following real nappy suppliers to accept the Real Nappies for London voucher. To redeem your voucher, do not enter the unique voucher code number into promotional code boxes – this will not work. The majority of suppliers have listed real nappy voucher redemption instructions on their website. Please contact your chosen supplier to let them know you have a voucher and that you would like to redeem it on your purchase. You will need to email or post the voucher depending on how your voucher was received. Suppliers will process your order once your voucher has been verified.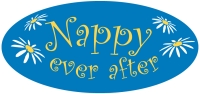 The Washable Nappy Company
Using your real nappy voucher towards a trial kit provides extra reassurance that you get to try the different types of real nappies. They will form the basis of your real nappy stash and you will learn from experience what works best for your and your baby.  Usually the kits are enough for 24 hours.   Very quickly you learn for yourself what you need and in what quantity.   Some suppliers have already built a trial kit for the voucher amount, however you can tailor these to suit you.   Please contact the suppliers above for further information.