Real Nappy Trial Kits
Using your real nappy voucher towards a trial kit provides extra reassurance that you get to try the different types of real nappies. They will form the basis of your real nappy stash and you will learn from experience what works best for your and your baby.  Usually the kits are enough for 24 hours.   Very quickly you learn for yourself what you need and in what quantity.
Suppliers have already built a trial kit for the voucher amount, however you can tailor these to suit you.   Please contact the suppliers below for further information.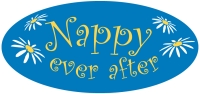 The Washable Nappy Company